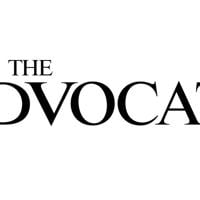 VFW plans to cook with chili
Foreign Wars Veterans 3693 is looking for a team of cooks and sponsors for its Feb 5 Chili Cuisine.
Cooking begins at 8 a.m. with cooks vying for trophies in three categories: Judges Division, People's Choice and Best Decoration. Chili will be served starting at 11 a.m. for a fee of $ 10.
For more information on joining a team or becoming a sponsor, email the chili committee at [email protected]
COVID-19 vaccinations available at Gonzales Health Unit
The Ascension Parish Health Unit and Albertson have teamed up to provide free vaccines to children five years and older in Ascension Parish. The pop-up vaccination clinic will be from 11 a.m. to 3 p.m. on January 22 at the Gonzales Health Unit. Organizers are asking those planning to attend to bring their insurance or Medicaid card, if available. Insurance is not compulsory. Parents of children must have their identity card and driver's license.
On Saturday February 12, 21 days after the first dose, a second dose will be scheduled.
Onsite consent forms will be provided and online at ascensionparish.net. Residents can call the health center at (225) 450-1006 with any questions or concerns.
The health unit is at 1024 SE Ascension Complex Blvd. to Gonzalès.
Sweet potato seeds available for spring 2022 planting
As a service to residents of Louisiana, the Sweetpotato Research Station at LSU AgCenter produces basic sweetpotato seeds each year. These seed potatoes must be planted in the row to produce 'cuttings' or cuttings, which are then transplanted into the field to produce the crop. All varieties are certified virus free.
Variety information is available on the Sweet Potato Research Station website, www.lsuagcenter.com/portals/our_offices/research_stations/sweetpotato/.
The cost of a 40 pound box of seed potatoes is $ 18.50 for Beauregard (B-63 and B-14) and Évangéline; all other varieties are $ 25. For more information or to order, email LSU AgCenter Agent Mariah Simoneaux at [email protected] or call (225) 621-5799. Orders can be placed until January 19. The potatoes will be ready for picking in mid-February.
At the library
Looking for things to do in the New Year? Check the Ascension Parish Library calendar for a long list of programs for all ages. Here are some upcoming programs in the parish libraries. Please keep in mind that the Donaldsonville Library branch is in a new location due to renovations at the permanent branch. Visit myapl.org for more details and to register for events.
Artistic break
If you are a 12-18 year old teenager who enjoys drawing for free, is a fanatic of coloring, or just needs a break then this is for you. Relax, snack and color at the Ascension Parish Library's artistic break at 4 p.m. on Tuesday, January 25, in Dutchtown and Galvez. The library will provide art supplies, coloring sheets, and refreshments – all you have to do is introduce yourself. For more information call the library or visit myapl.org.
Beach day
Are cooler temperatures and darker days making you miss the pleasures of summer? Then take your little ones to the Ascension Parish Library for a fun day at the beach at 9:30 a.m. on Saturday, January 15 in Galvez and 10 a.m. on Saturday, January 29 in Dutchtown. Your little one will love exploring the beach indoors with sensory activities like playing with sand and water pearls, and scavenging for seashells and sea creatures. Kids will also develop gross motor skills by pretending to be swimming in the ocean and learning lots of fun facts about ocean life.
Bilingual story time
Experience story time in two languages. Children 8 and under and their families are invited to visit the Ascension Parish Library on Thursday, January 20 at 6 p.m. in Gonzales and Thursday, January 27 at 10 a.m. in Galvez for an interactive bilingual story hour presented in English and in Spanish. . Enjoy 30 minutes of stories, songs and active games, followed by fun and easy crafts. For more information call (225) 647-3955 or visit myAPL.org.
The TOPS Club meets
Take Off Pounds Sensably meets starting with the weigh-in at 9:15 a.m. and 10 a.m. every Thursday at the Carpenter's Chapel Church Community Hall, 41181 La. 933, Prairieville. Membership fees are $ 5 per month. For more information, call Miriam Sanchez at (225) 202-8521.
Creative writing workshops with Larry Schexnaydre
Harness your creativity with writing exercises designed to help you explore ways to express yourself in a series of creative and imaginative workshops. Explore your creative process by turning the stories you have in mind into stories on paper. Whether it's a short sentence or a long story, learn to use certain techniques to maximize your message and turn the mundane into the wonderful. Larry Schexnaydre, Owner and Studio Director of Center Stage Performing Arts Academy, will walk you through the writing process in a fun and thoughtful way during this series of two workshops at Ascension Parish Library in Dutchtown Saturday January 15 and 29. at 10 o 'clock. Your goal will be to complete a short story or monologue and then present it to the group. Don't miss this opportunity to explore your creativity in a supportive environment with other creative writers.
Designed for adults 18 years and older. Writers of all skill levels are welcome. Participation in both sessions is recommended, but not compulsory. Registration required. To register, dial (225) 673-8699. This event was initiated by the Friends of the Ascension Public Library.
Mason jar snow globes
If you are between 12 and 18 years old, come relax at the Ascension Parish Library and create your own winter wonderland in a recycled mason jar on Tuesday, Jan. 18 at 4 p.m. in Dutchtown and Saturday, Jan. 22 at 10 a.m. . am in Galvez.