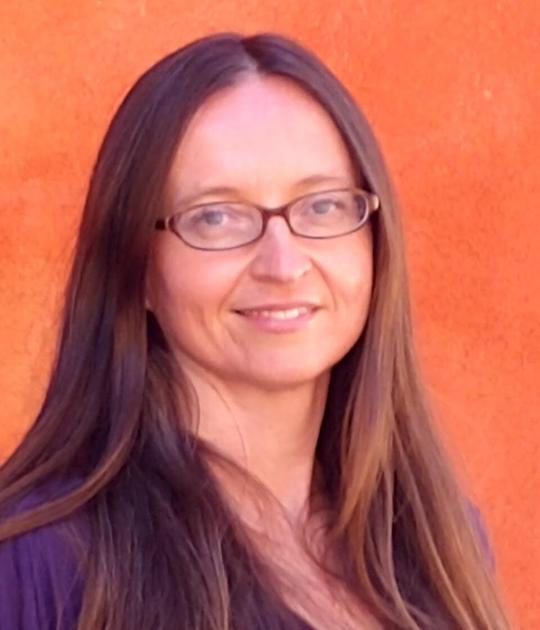 Bend resident Joanna Malaczynski was introduced to toxic chemicals in consumer products during her career as a lawyer specializing in antitrust law and work involving toxins in products.
"I knew both how slow and demotivated the industries were (and) the seriousness of the problem," she said. "But a lot of things were still abstract. For example, I was familiar with terms like neurotoxin, which are chemicals toxic to the brain and the neurological system, but I wasn't sure what that meant.
Then she got sick herself from chemical exposure.
Malaczynski has written a 180 page book on the subject titled "Silent Winter: Our Chemical World and Chronic Illness". Published in March by Algora Publishing, "Silent Winter" explores the link between toxic chemicals in our environment and asthma, cancer, depression, chronic fatigue, dementia and other illnesses, many of which are often attributed to the way of life or to the genes of people.
According to a 2016 survey published in the Journal of Occupational and Environmental Medicine, more than 25% of people report chemical sensitivity and 12.8% of people are formally diagnosed with multiple chemical sensitivities.
"There are certainly a substantial number of sensitive people," she said. "This is a huge problem," and one that is not getting a lot of attention around the world.
An avid swimmer, Malaczynski's chemical sensitivity was triggered by swimming in urban bodies of water, including the Willamette and Columbia rivers when she lived in Portland before moving to Bend in 2017.
"I spent a lot of time swimming in… urban waters, although I knew they had problems. I really love the water and I kind of looked the other way and justified it like we all do, "she said.
Oregon Superfund sites in the region include Portland Harbor, Scappose Bay, and Columbia Slough. The waters may have agricultural runoff, the toxic compound dioxin and polychlorinated biphenyl (PCB), a toxic man-made chemical banned in 1979.
These long-lived chemicals can survive in silt, which can be brewed by, for example, a swimmer entering the water, or boats, whose diesel fuels can also pollute the water.
Malaczynski developed headaches, exhaustion that made him sleep up to 16 hours a day, as well as flu symptoms.
She writes in "Silent Winter": "Flu-like symptoms resulting from exposure to chemicals are well known in the industry. For example, employees who worked with toxic PFAS chemicals at DuPont reported having "Teflon flu". Fatigue, joint / muscle pain, cough and fever are known to be caused by "metal fume fever" in industrial workers. Occupational exposure to formaldehyde is known to induce flu-like symptoms. An influenza-like epidemic was induced in workers exposed to vinyl-based plastic vapors. The list goes on. "
Doctors tested her for parasites, Lyme disease, and various infections. Malaczynski found little help from conventional medicine. "It's just not a problem that they understand," she said, adding that she had found more effectiveness in acupuncture and Chinese medicine.
"We are all exposed all the time," she said. "Sometimes we feel sick and we don't know why. … We have so many exhibits that it's hard to even tell what's going on unless you're some sort of sleuth and detective. Microplastics, yes, are a huge problem. Some studies show that we ingest, on average, the value of a credit card on a weekly basis.
But microplastics are just one example of toxins that persist in our environment, Malaczynski said. Long-lasting scents can cause congestion problems for our kidneys, liver and heart, she said.
"We also take in very persistent chemicals, which means they are very difficult to break down," she said. "The content of perfume – this really strong scent that seems to last and last – it lasts because it's made up of chemicals that are added to the scent. These chemicals enter our body and are also very difficult to eliminate. "
Malaczynski's chemical sensitivity endures as her body is unable to process toxins at the speed of a healthy person, she said.
"They affect me much faster and much more deeply," she said. "I kind of have to live in a world of avoidance."