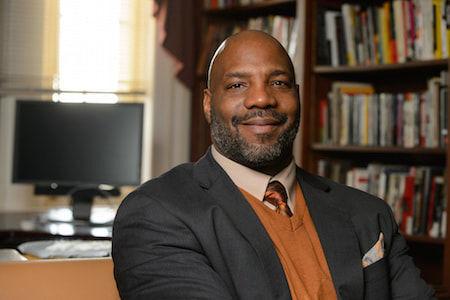 SHEPHERDSTOWN – A Columbia University professor will give a virtual talk at 7 p.m. Wednesday on a report documenting racial violence in the age of civil rights. The event will take place at the Robert C. Byrd Center for Congressional History and Education at Shepherd University.
The virtual discussion will be led by eminent author Jelani Cobb, who plans to address the 1968 report of the National Advisory Commission on Civil Unrest, known as the Kerner Commission report. Commissioned by President Lyndon Johnson, the report documented the attitudes of black and white Americans about racial violence in the civil rights era, examining police practices, the causes of the violence, the problem of enforcement. the law and the entanglement of problems in Black / White relations. which had deep roots since the days of slavery. The report ultimately became one of the most widely read government studies in history.
Cobb, Ira A. Lipman professor of journalism at Columbia University, edited and wrote the introduction to the Essential Kerner commission report, released earlier this year. Cobb will discuss how the report was "essentially intended to be viewed as a forecast rather than a review" of the past. By reviewing the report, the author also hopes to address current civil unrest and how Americans can potentially learn from their past by studying the differences and similarities between the 1960s and today.
While the event is taking place at the Byrd Center, the conversation with Cobb will be held virtually via Zoom, and according to a press release, this will be one of the few events Cobb hosts in connection with the post. To register for the event and receive the Zoom event link, visit www.byrdcenter.org/jelani-cobb.
Dr Ray Smock, former House of Representatives historian and current Acting Director of the Byrd Center, will introduce the author. Following his presentation, Cobb will answer questions from Zoom viewers. The presentation will also eventually be available on the Byrd Center website and YouTube channel.
The Robert C. Byrd Center for Congressional History and Education advances representative democracy by promoting a better understanding of the United States Congress and the Constitution through programs and research that engage citizens. To learn more about Shepherd University, visit www.berger.edu.