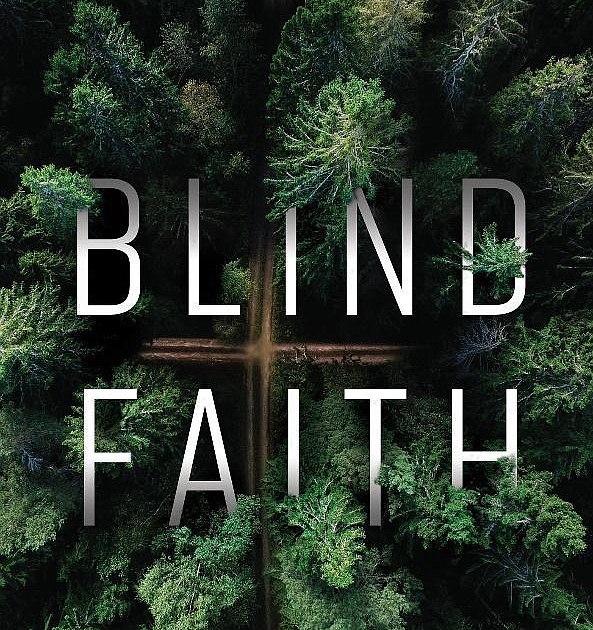 Award-winning local author Leslie Budewitz, writing as Alicia Beckman, publishes her second thriller, "Blind Faith," on October 11.
Long-buried secrets come flooding back in Beckman's new novel. For decades, the unsolved murder of Father Michael Leary haunted the Billings, Montana community he served. Who summoned the priest late one autumn night, then left his body in a sandstone ravine for crows and other wild scavengers?
The crime haunted no one more than Lindsay Keller, who admired and confided in him as a teenager. Forced by her example to work for justice, she becomes a prosecutor. But after a devastating case left her shattered, she fled the uproar for the safety of an office, handling real estate transactions and historic preservation projects. Good job, but not what she had dreamed of. Now Keller finds himself in possession of the priest's wallet, the photo of a young girl hidden inside. She's sure she knows the girl in the picture and it's related to her death. But how?
Detective Brian Donovan, a Boston transplant, would love nothing more than to solve the coldest case in the county. Probing the life and death of Father Leary plunges Keller and Donovan into long-simmering tensions in this seemingly peaceful place. Then another woman discovers unexpected clues to her own family's past in the distance – a story rooted in shocking truth – and her questions lead her to Lindsay and the detective. But the dangerous answers could shake the community to its core.
About the Author
Alicia Beckman loved living in Seattle as a student and young lawyer, but she is happiest in her native Montana, living in Ferndale with her husband, a musician and doctor of natural medicine, and their
full-figured gray tuxedo cat. As Leslie Budewitz, she is the best-selling author of the Seattle Spice Shop and Food Lovers' Village mysteries. A three-time Agatha Award winner, for Best Short Story (2018), Best First Novel (2013) and Best Non-Fiction (2011), she is a former president of Sisters in Crime and currently a board member of Mystery Writers of America.
SPECIAL EVENT
A book launch party for Leslie Budewitz will be held from 5:30-6:30 p.m. on Tuesday, October 11 at the Bigfork Art and Cultural Center, 525 Electric Ave. Budewitz will also give a presentation focusing on his writer's point of view and how he evolved. .
"Blind Faith" is the perfect title for the process, says Budewitz. "I'm going to talk about how this book, which is quite different from my previous books – particularly the light-hearted Food Lovers' Village mysteries set in Jewel Bay, my fictional version of Bigfork – and how it sparked a change in my understanding. of the creative process and of my own work as a novelist and short story writer.
For more information, email [email protected]