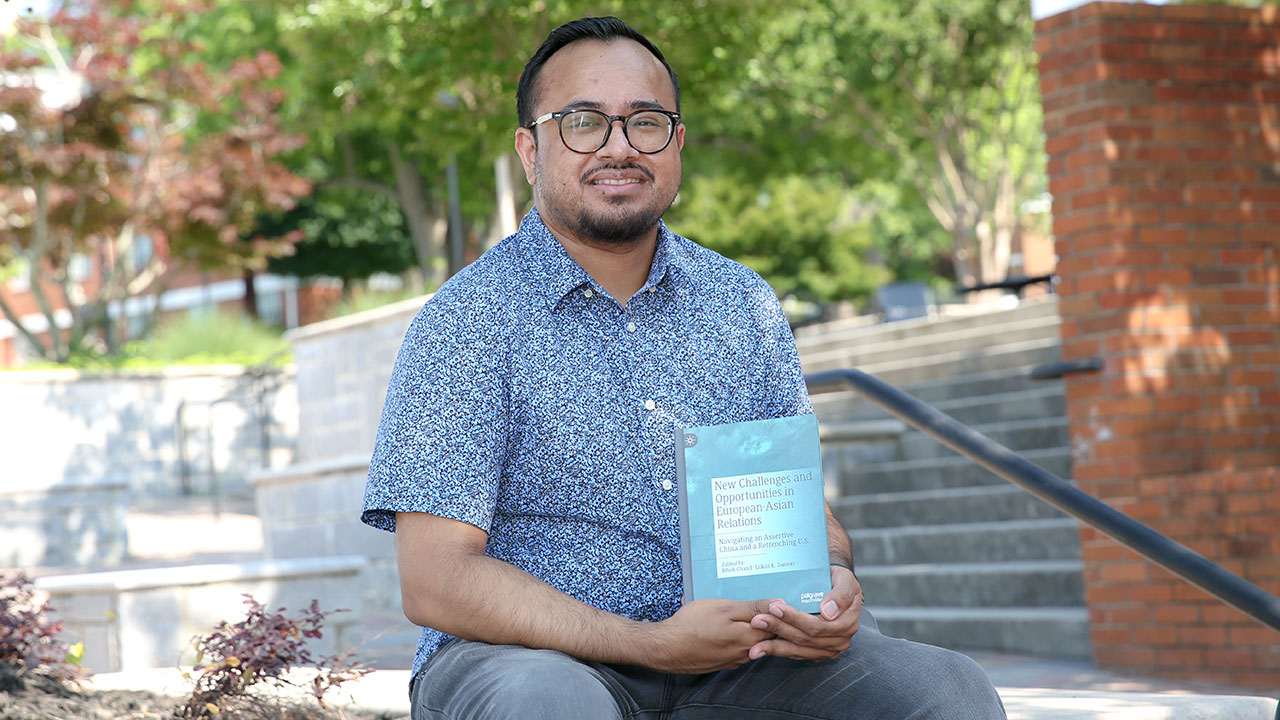 Dr Bibek Chand, Assistant Professor of Political Science and International Affairs at the University of North Georgia (UNG), was recently co-editor of the book "New Challenges and Opportunities in Europe-Asia Relations".
Chand and Dr Lukas Danner, Fulbright-National Science Foundation Arctic Research Fellow at the University of Iceland and Research Associate at Florida International University, took inspiration from the book during a conference they attended on the topic in 2019 in Miami, Florida.
Chand wrote two chapters, only one, in addition to writing the introduction and conclusion with Danner.
He said the recent decline by the United States from international commitments and China's continued rise as a world power made the book timely when it was released in May. The publication explores the economic, political and security realities of these dynamics.
"This offers a new perspective. It will add to the discussions on the European Union's relations with Asian countries," Chand said. "The EU is realizing more and more that it has to chart its own course to involve these countries."