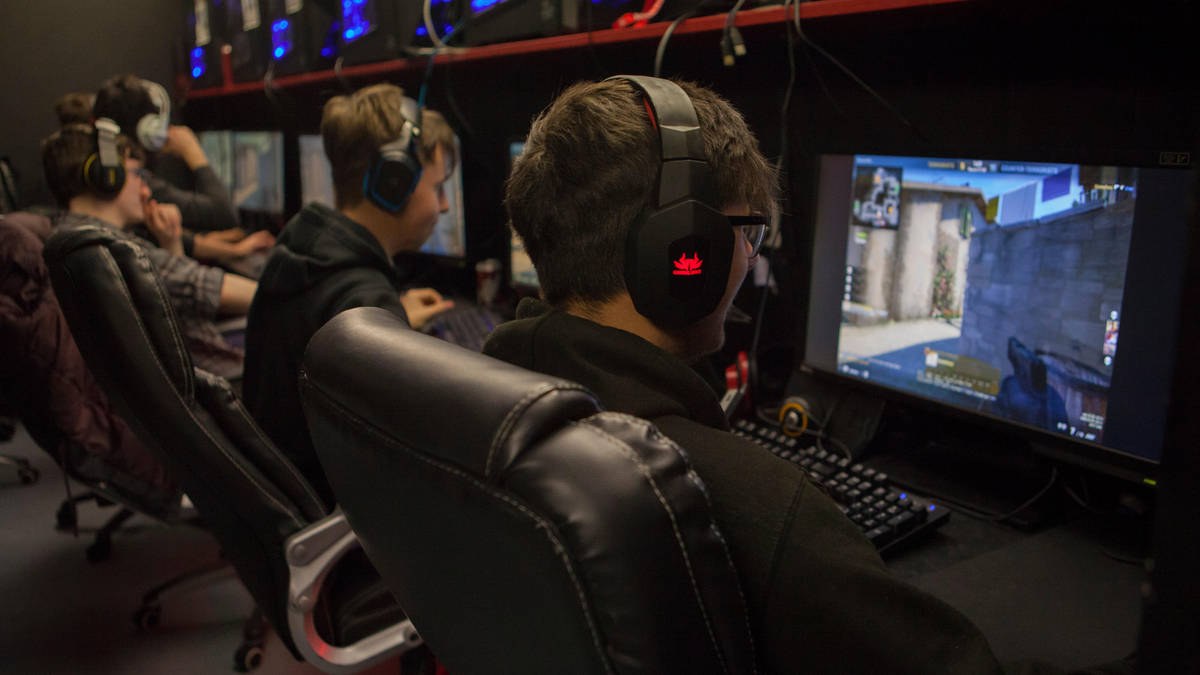 24 October 2021, 14:27 | Updated: October 24, 2021, 2:35 PM
Electronic sports have been added as an activity that young people can consider as a skill in order to win the Duke of Edinburgh's award.
The DofE Prize has traditionally been known to encourage young people to participate in outdoor activities, volunteering, sports and other life skills.
Now esports, or competitive video games, have been added to the list of skills that can contribute to the award.
More traditional skills accepted for the award include cooking, photography, creative writing, languages, and arts and crafts.
DofE organizers said esport was "different from the standard video game in that it was a competition involving teams of people playing against other teams, often with spectators."
People who are part of a team that plays games such as Rocket League, Overwatch, and Fifa20 competitively can use this to win their prize.
"To be recognized as a DofE Skills activity, esport must take place through an organized and structured group led by adults, such as a school or university enrichment club," said the organizers.
"To earn their Bronze, Silver or Gold DofE prizes, young people who choose esports will also participate in a range of other activities."
Program organizers said esports brings transferable skills that "are now widely recognized as useful for a multitude of digital and business jobs."
They cited a Censuswide survey of more than 1,000 business leaders, commissioned by DofE, which found that eight in 10 said they would be willing to employ young people who have learned transferable skills through the sport.
71% said they could see the educational value of esports, indicating how competitive play could help improve future careers.
British Esports Association (BEA) Education Officer Tom Dore praised DofE for embracing esports in its program.
"The BEA could not be more pleased that the DofE now recognizes the value of esports. Like all traditional sports, it teaches young people many life-enhancing skills.
"It can also lead to a multitude of exciting education and career opportunities, not only within the global esports industry, but also in the broader digital, creative and STEM industries."
DofE CEO Ruth Marvel said: "Esports is one of the fastest growing activities in the UK and helps young people develop essential skills.
"DofE is proud to have evolved its programs to reflect the interests and changing needs of young people, so I am delighted that following a successful pilot, we have added esports to the list of DofE skills. .
"DofE aims to help young people develop themselves, so that they have the skills and confidence to make the most of whatever life has in store for them. Challenging yourself and mastering new skills is at the heart of the DofE experience and esports offers a structured and safe way to do it, while being a lot of fun.
Queen Mary's College Basingstoke operates the DofE and has esports facilities. James Fraser-Murison, Creative Arts Manager, said: "It's great to see so many young people playing on a team – making friends in a physical format at a facility like this, and also creating and forge new friendships with people they've never met before.
"It's fantastic that the DofE is now offering esport as an option for young people. I'm sure this will prove to be an extremely popular choice with many students. "