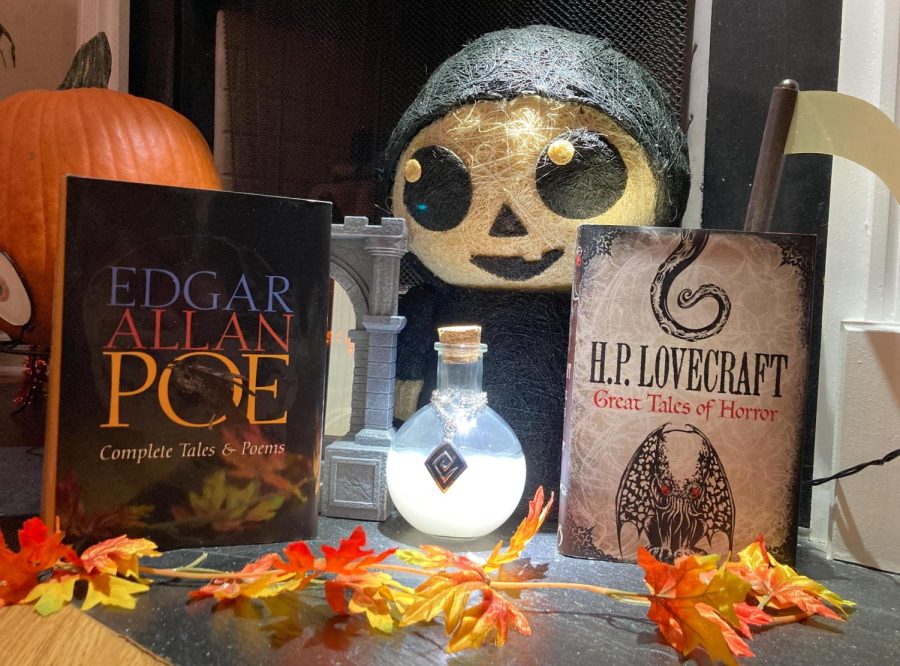 On Halloween, Monday, October 31, GHC will host afternoon "Haunted Humanities" events at the Paulding, Cartersville, and Floyd Libraries from 2-5 p.m. and at the Marietta campus on Thursday, October 27 from 3 p.m. at 17 o'clock. pm
The main event at the Floyd Campus Library will be a Spooky Short Stories contest at 2 p.m. Students will have 20 minutes to write a two-sentence horror story based on an inkblot prompt. English teacher Frank Minor will present the top writer with a $10 gift card.
Next, there will be an Open Mic where students can share a story or read a Halloween-themed poem. Students are encouraged to wear costumes and refreshments will be provided throughout each event.
There will be a horror writing workshop and a two-sentence horror story contest at the Cartersville campus library at 2 p.m. It will be moderated by Shannan Harrington, Assistant English Teacher and Creative Writing Club Supervisor. She, along with Creative Writing Club members and librarians, will judge each story and choose the winners to receive prizes, which have yet to be determined.
"I love discussing the different elements of creative writing, and thriller/horror is such a fun and challenging genre with unique characteristics," Harrington said. "I hope participants find it useful, and I also really look forward to reading the two-sentence horror stories our students write. Some that I read in the past still haunt me today.
Pizzas, drinks and candies will be offered to participants and costumes are encouraged.
Local horror novelist Andy Davidson will host a reading and signing of his latest novel, 'The Hollow Kind', at 2:00 p.m. on the campus of Paulding Learning Commons. There will also be trick-or-treating activities, a costume contest and a "ghost hunt". Assistant English teacher Danny Bellinger is credited with hosting the Paulding event.
Events at the Marietta Campus Library will take place from 3-5 p.m. on October 27. There will be an Open Mic night where students are encouraged to share spooky poetry, essays and songs. Assistant English teacher Mackleen Desravines hosts the event.
According to Floyd Campus Library Associate Tamantha Hargett, there will be "a horror and true crime book exhibit set up for the month of October" throughout the events across all campuses. Students are encouraged to read in the library or consult books to continue at home.
"Halloween is my favorite holiday, so I had a blast planning this event," Hargett said.
The idea for "Haunted Humanities" began as a collaboration between the GHC Humanities department and campus libraries to attract more students to the library and to promote the Creative Writing Club and the upcoming Highland Writers Conference.
"We wanted to give students on all of our campuses the opportunity to engage with their English faculty outside of the classroom to complete spooky-themed activities and develop their love for the humanities and our fabulous faculty," Professor of Library and Information Science and Cartersville Librarian, Caroline Evergreen, said. "At each activity there will be a prize as well as food and drink provided by the Creative Writing Club."