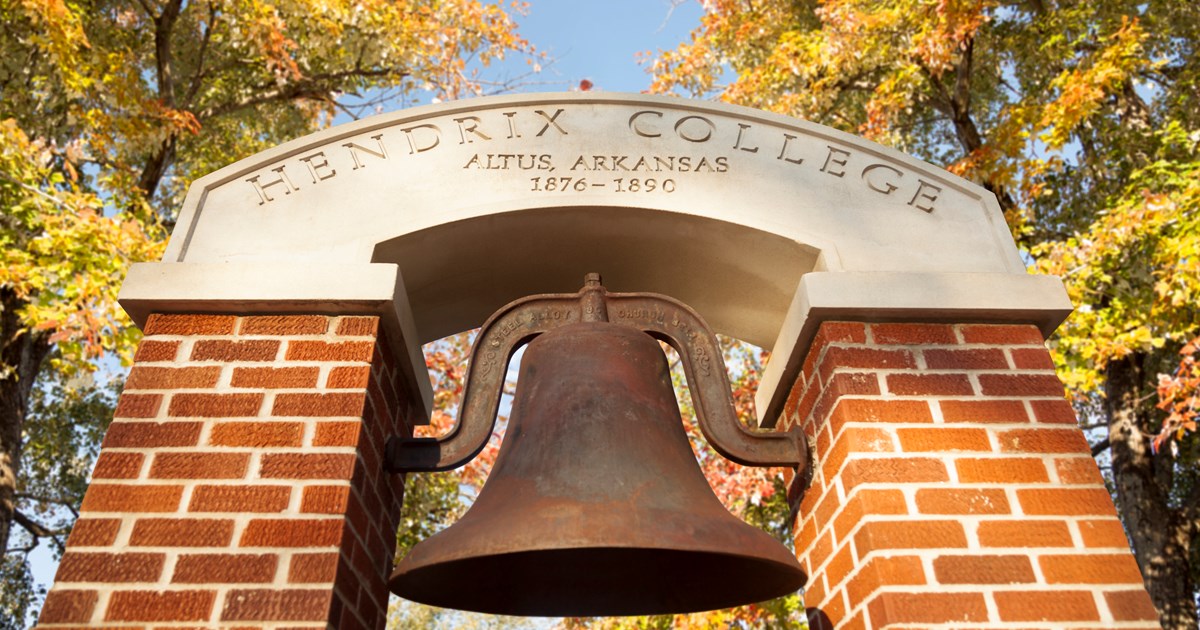 Ken Babcock '65, Beth Wiedower Jackson '99, Mel White '72 to be honored at Oct. 27 convocation
CONWAY, Ark. (September 29, 2022) – Hendrix College will award three alumni Odyssey Medals during a special convocation on Thursday, October 27 at 11:10 a.m. at Reves Recital Hall, Trieschmann Fine Arts Building.
The Odyssey Medal is awarded to alumni whose achievements exemplify the ideals of the Hendrix Odyssey program. Medalists are selected by the Hendrix Board of Directors for their achievements in one of six Odyssey categories: artistic creativity, global outreach, professional development and leadership, service to the world, research or special projects.
The 2022 Odyssey Medal recipients and their Odyssey categories are:
Ken Babcock '65 — Special Projects
Beth Wiedower Jackson '99 – Service to the World
Mel White '72 – Global Awareness
Ken Babcock '65, retired waterfowl biologist and conservationist
Babcock began his career in 1967 as a waterfowl biologist for the Mississippi Department of Wildlife, Fisheries and Parks. He worked for the Missouri Department of Conservation from 1970 to 1997 beginning as a waterfowl research biologist and as deputy wildlife agency director from 1988 to 1997. After retiring from the Department of Conservation of Missouri, he went to work for Ducks Unlimited until his retirement as senior director of conservation. He returned to Missouri and began serving on the board of the Missouri Conservation Heritage Foundation. Babcock received the prestigious WW Watson Award from the Southeastern Association of Fish and Wildlife Agencies in 2005 for his outstanding contribution to wildlife management.
Beth Wiedower Jackson '99, Executive Director, Astrodome Conservancy
Jackson is a curator with experience in the fields of community revitalization and cultural heritage development. She was Director of the Rural Heritage Development Initiative at the National Trust for Historic Preservation, Senior Field Officer for the National Trust for Historic Preservation, Executive Director of the Congaree Vista Guild, a historic arts and crafts district urban entertainment in Columbia, SC, and tourism consultant for the Arkansas Department of Parks and Tourism. In March 2018, she became executive director of the Astrodome Conservancy in Houston. She holds an interdisciplinary degree in Southern Studies from Hendrix College in Conway, Ark., and a master's degree in public history from the University of South Carolina with a specialty in historic preservation. In 2005, she received an award from the National Council of Public History for her preservation work. She married Adam Jackson in April 2014.
Mel White '72, freelance writer
Mel White, who specializes in nature and travel writing, is an editor for National Geographic Traveler and living bird (Cornell Laboratory of Ornithology) and regular contributor to Bird watching, Collection of ornithologists, and other birding journals. From 1974 to 1977, he was editor, reporter and columnist for the Arkansas Democrat. From 1977 to 1982, he was a composer and recording studio producer. He worked for Arkansas Times as a magazine writer, editor and editor from 1982 to 1990. Since 1990 he has been a freelance writer of books and magazine articles. Mel has written or contributed to 15 books and over 50 National geographicarticles. His books are National Geographic Guide to Bird Watching Sites(east and west volumes); Explore the Great Texas Coastal Birding Trail;
Arkansas Bird Watcher's Guide; Smithsonian's Guide to Natural America (volume of south-central states); National Geographic Guide to Outdoor Activities in America (Arizona/New Mexico volume); National Geographic's Driving Guides to America (Texas and south-central states). His National Geographic Angry Birds was published in September 2012. In 2002, it won first and second place in the Environmental Journalism category of the Lowell Thomas Awards sponsored by the Society of American Travel Writers. Originally from Conway, he now lives in Little Rock. In April 2009, Mel married Hope Coulter, director of the Hendrix-Murphy Programs in Literature and Language and assistant professor of creative writing at Hendrix.
About the Hendrix Odyssey Program
Established in 2004, the Odyssey program requires all Hendrix College students to complete three Odyssey experiences or projects during their undergraduate career, in three of six Odyssey categories. The program ensures that students look beyond the classroom to discover educational opportunities in the liberal arts and sciences.
About Hendrix College
A private liberal arts college in Conway, Arkansas, Hendrix College is consistently recognized as one of the nation's leading liberal arts institutions and is listed in Colleges That Change Lives: 40 Schools That Will Change The Way You Think About Colleges. Its academic quality and rigor, innovation and value have made Hendrix a fixture in many university guides, lists and rankings. Founded in 1876, Hendrix has been affiliated with The United Methodist Church since 1884. To learn more, visit www.hendrix.edu.