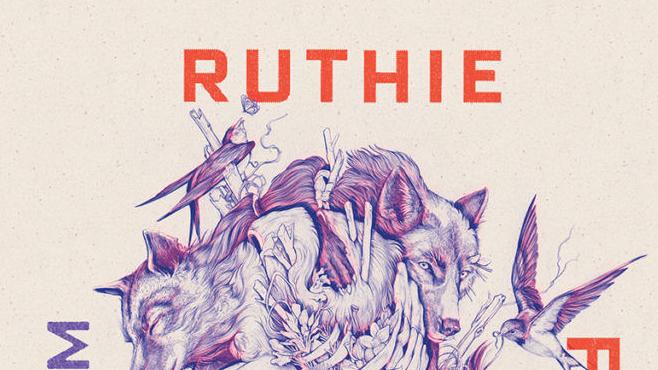 CORBY SKINNER For the Gazette

Editor's note: "Ruthie Fear" by Maxim Loskutoff is a finalist in the Fiction category of the High Plains Book Awards 2021.
Maxim Loskutoff's short story collection "Come West and See" was co-winner (along with Tom McGuane) of a 2019 High Plains Book Award. These stories examined the lives of young men struggling in futile attempts to control the environment, women, politics and ultimately their future.
Loskutoff's debut novel "Ruthie Fear" is a 2021 finalist in the fiction category. This round, the main character is a young woman who is also struggling, but trying to find a way to survive her changing environment, toxic masculinity, politics, and environmental crisis. As you would expect, the novel is more nuanced, complex, and spans a longer time frame. It is also one of the most powerful and resonant novels of 2020.
Montana's Bitterroot Valley is the backdrop, a rapidly changing landscape. As sawmills close and traditional low-income jobs disappear, trophy houses for millionaires and trophy hunts for out-of-town visitors are becoming the new normal. Seems familiar? Ruthie Fear is the protagonist of this contemporary coming-of-age story. The story is both a warning of the impending environmental crisis and a harbinger of the class war infiltrating the American West.
At a very young age, Ruthie sees a strange large feathered creature on slender legs. But more alarming for Ruthie – and the reader – the creature has no head. Dreams and folklore are an important recurring element in the novel, but this vision calls into question Ruthie's reliability as a narrator. This strange intrusion into an otherwise realistic novel is the first indication that Loskutoff is ready to take this narrative out of the ordinary. The term "eco-disaster" is currently used to refer to this new form of fiction, but it is not an appropriate description for "Ruthie Fear". My feeling is that Loskutoff uses the metaphor as a literary form to describe the harbinger of our own recklessness towards the future.