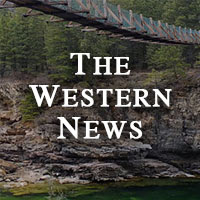 ImagineIF Libraries have received several formal requests to remove two books from their collection due to a topic dealing with gender identity and sexual content.
One of the books targeted for removal is a graphic novel on gender identity called "Gender Queer: A Memoir" by Aia Kobabe. The other is Jonathan Evison's "Lawn Boy", a semi-autobiographical coming-of-age novel.
Acting Library Director Martha Furman has established a review committee to review deletion requests formally filed as citizen commentary on library material. "Gender Queer" is currently under review, Furman said, and "Lawn Boy" will be reviewed once the book, which is currently checked out, is returned to the library.
The library board ultimately decides how to handle requests and may make a decision at its January 27 meeting.
At the board meeting on October 28, Furman informed board members that the library had received a formal challenge from "Gender Queer." Since then, several other challenges have been filed for the two books, she told Inter Lake.
Furman posted an explanatory letter to the community on the ImagineIF Libraries Facebook page on November 3, noting that library staff "are aware of a national conversation" involving the two books.
"After a video of a parent at a school board meeting went viral, libraries across the country received requests to remove both titles," Furman said in the letter, noting that the two books are part of the ImagineIF Adult Collection.
Furman stressed that the library is "obligated to provide a wide range of views, including those that may be considered unorthodox or unpopular.
"I understand that the content of many books in our collection can disturb and annoy customers," Furman said. "Encountering a book that violates your own view of the world can cause feelings of stress, sadness, surprise and anger. Still, the library should provide free access to our current materials so that you can make up your own mind. "
Furman further explained that the Supervisor of the ImagineIF Collection Services Department has the system-wide responsibility for overseeing the selection and maintenance of all documents and formats within the library collection, with professional staff. additional selecting for certain collection areas.
"This responsibility is overseen by the library director and the deputy director, and is delegated to these people because of their education, training, experience and job classification," Furman said.
In the letter to the community, she detailed the number of items in the library's collection for various topics.
For example, there are 626 articles with LGBTQ + titles in the library collection, or 0.6% of all collections. There are 2,107 articles with a title of Christianity, or 1.5% of all collections.
FURMAN SAID that if a complaint about a book or other article cannot be resolved informally, the complainant will be asked to complete and return a written and signed Citizen Comment Form on library materials. This form can be obtained from any ImagineIF staff member.
"In the absence of a fully completed form, there is no formal complaint and no action will be taken," Furman noted.
After the director of the library receives a fully completed written complaint, the director establishes a review committee of four library professionals to investigate the complaint. The committee's recommendation is then presented to the library board for a final decision, Furman said.
ImagineIF Libraries dealt with a public complaint in 2019 when, after a review process, the library board voted to keep an LGBTQ-friendly children's book as part of the library's collection.
A story hour session featured "Prince & Knight", a fairy tale open to homosexuals in which a prince falls in love with a knight.
After a local teacher wrote a letter to the editor of the Daily Inter Lake claiming that the topic of same-sex marriage was "totally inappropriate for an audience of preschoolers," library staff received around 70 public comments on the book and its subsequent reading.