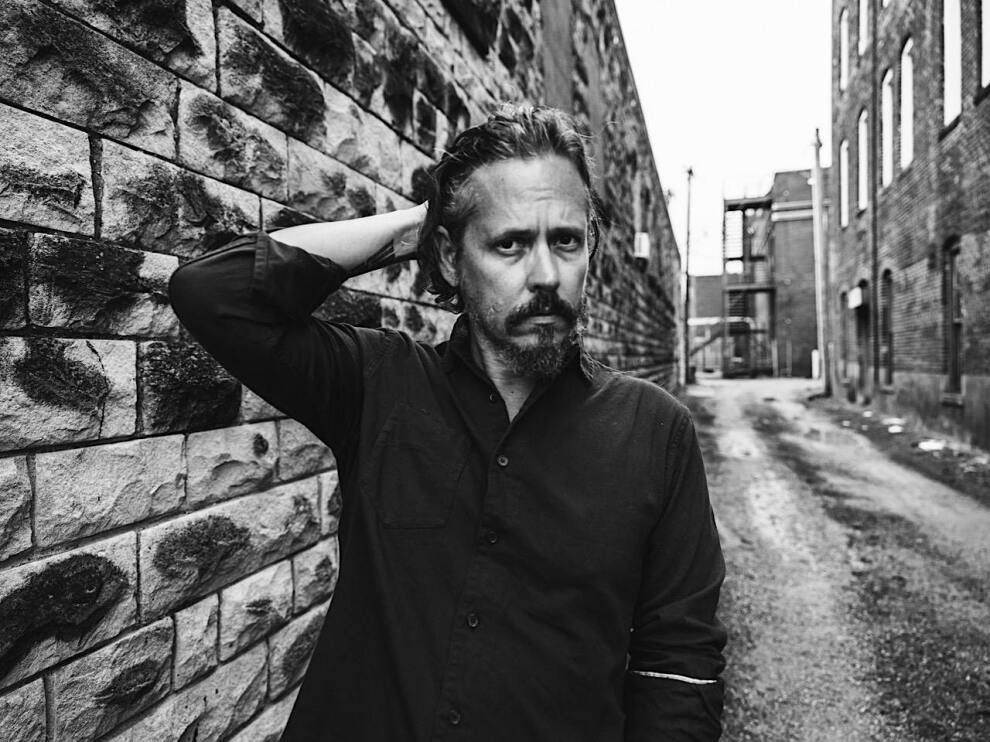 From the place:
John Paul White
With The Hurting Kind, John Paul White has crafted a stunning album that draws inspiration from the lush, orchestrated music made in Nashville in the early 1960s. Yet these songs retain a modern twist, which he writes about overwhelming love, unraveling relationships or the fading memory of a loved one.
White grew up in little Loretto, Tennessee, and now lives in Florence, Alabama, not far from Muscle Shoals. He cultivated his career in Nashville for two decades, first as a songwriter for a major publisher, then as one half of The Civil Wars – a groundbreaking duo that won four Grammy Awards before splitting in 2012. to categorize, White gained a fanbase among indie rock listeners, folk audiences, US outlets, and AAA radio. So what if people hear The Hurting Kind and call it country? "Well, that doesn't scare me in the least," he said. "Actually, it turns me on a bit."
What did you have in mind before The Hurting Kind sessions? I wanted The Hurting Kind to be a much more complex record than what I've done before. I wanted it to be a more thoughtful and arranged record. I had buried my head in countrypolitan stuff like Jim Reeves and Patsy Cline and early Roy Orbisons, and a lot of Chet Atkins and Bill Porter records. I think I was doing that because I was looking for that style of music in today's world, and for any artist doing that kind of stuff. Then I decided to make the kind of record that I wanted to sit down and listen to – one that I was looking for and couldn't find.
Where did you save it?
I have a little studio near my house called Sun Drop Sound, and it was one of the first things we recorded there. We converted an old turn-of-the-century home next door to mine in historic Florence, Alabama. It has high ceilings and large rooms. We were able to adapt the space to what we wanted this record to look like, and then captured it as we heard it in our heads. It was a lot of work and a lot of headaches sometimes too, because of the complexity of the songs.
What makes writing The Hurting Kind different from your past work?
I approached this album differently on the writing side before even entering the studio. I really wanted there to be a torch song quality, the classic, timeless quality. To not be afraid of the big note, and not to be afraid of the drama. Often, without even thinking about it, I take the reins away, especially when the lyrics are quite sad. When the lyrics are heavy enough, I'm a little more careful not to go too far. After conversations with people I've met on the road – telling them about the songs I've written and how they say my songs have helped them – I felt like I could say what I meant on this recording. And don't worry about it being too watery or too heavy. I thought, "I'm just going to go.
So I had this idea. My publisher, BMG, had been very kind and patient while waiting for songs from me. I knew I wanted to write new songs and I was like, "You know what? I will use their Rolodex, find my heroes and see what they do. See if they're still writing songs – and see if they're ready to write songs with me. One of the first phone numbers I got was Whisperin' Bill Anderson. He's one of my great heroes. He has this overflowing energy, this excitement! It was inspiring to see his eyes light up when a great line came out or a melody played. I just ate and fed him.
Why was it important for you to research these classic writers?
It played into the kind of record I wanted to make. Bill is definitely from that era – writing and recording songs like "The Tips of My Fingers" and "Still" – and to me, that's hot. I thought, "Well, if he answers the phone, let's see who else will." So I called Bobby Braddock and he was on board. He told me a million amazing stories about writing songs like "He Stopped Loving Her Today" and "D-IVORC-E" and "Golden Ring" but also about his time playing the piano with Marty Robins. It was the best! We wrote a song in maybe an hour.
It was also very rewarding in other ways, because I got immediate feedback from them on whether I was writing classic country songs or not. I told them right away, I really want to make a record that is undated. I don't want it to be retro. I don't want it to sound like those classic records, but I want it to have the same aesthetic. I want it to have the same thought process and be as deliberate as those recordings were. Coming out of each of these situations, I received resounding encouragement that I was on the right path. I didn't need anyone else's approval after that.
You've built a huge international following with The Civil Wars. What do you hope these fans will hear in The Hurting Kind?
I've always had the same mentality with everything I've been a part of – just write something that moves me. If it moves me, then I think it will move others. Then we'll try to bring the subject back to a specific moment in time and really dissect that moment instead of trying to write an epic. Getting to the heart of something that bothers me, or makes me happy, or confuses me – I feel like I'm always doing the same thing. At the heart of it all is me and a guitar. There are other things going on, but deep down it's really about the song, more than anything else. It's always been that way, with my solo stuff, or with Civil Wars, or with anything I've written for the Nashville market. The core is always the most important part.
What made you choose "The Hurting Kind" as the title track for this album?
I titled this album The Hurting Kind because those are usually the types of emotions, ideas and songs that I deal with. The things that constantly come to mind every time I sit down to write a song. Whenever I listen to records, the songs I gravitate towards are the hurtful kind. These are the emotions that I think are the most powerful. These are the ones that last the longest. They cut deeper and they stay with us.