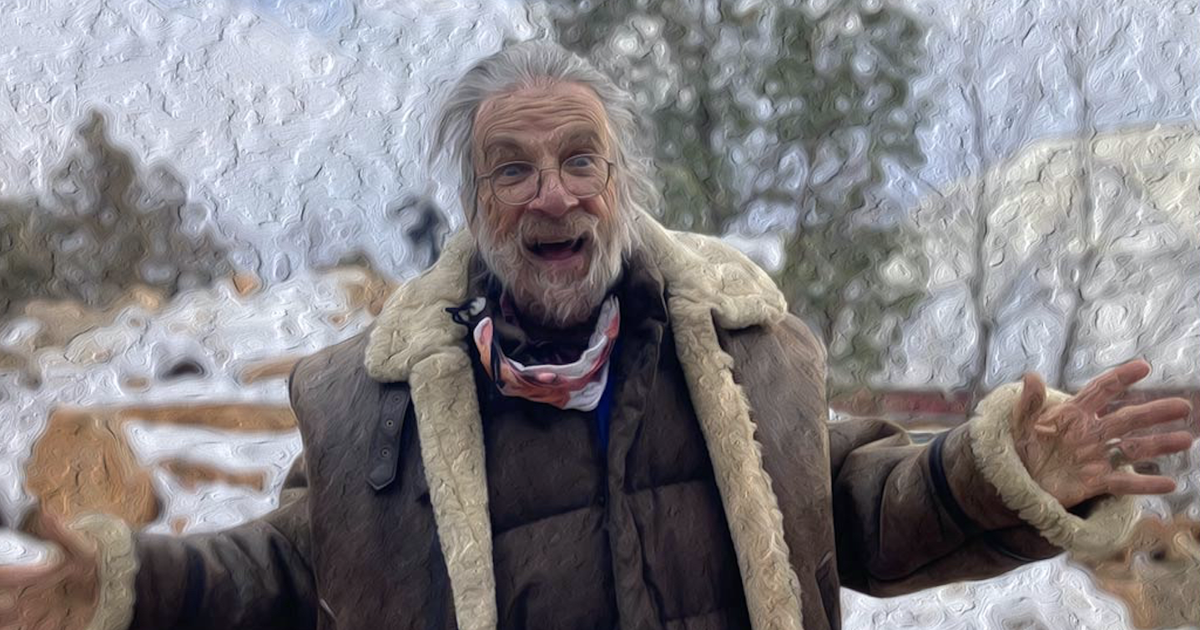 Zoom sessions have allowed the arts to continue to thrive during the pandemic — and perhaps no one has used the live screen experience better than a certain much-loved poetry group.
Co-founded by award-winning scribes Art Goodtimes and Rosemerry Wahtola Trommer — and co-sponsored by the Telluride Institute and the Wilkinson Public Library — Zoom has kept the Talking Gourds talking: its monthly sessions have allowed award-winning poets to teleport from nearly n anywhere in the world, and local speaking enthusiasts to join them.
What could be wrong with that?
Actually, two things, Goodtimes said bluntly. "We have a few hundred" followers—a huge number, considering that it's an art form that may be deeply musical, but whose "instrument" is the spoken word. Still, "on any night, 20 or 30 would show up" online, Goodtimes said simply.
"We wanted to expand our audience.
The second problem stems from the first: "If you zoom in too much, you get so bored you feel like you're going to lose your mind," Goodtimes said.
It turns out that not all brilliant poets are great poetry readers. Sylvia Plath, for example, will stop you in your tracks: Elizabeth Hardwick described Plath as "clearly, perfectly staring at you" in her retelling of the "holocaust-black" poem "Daddy" on BBC Radio.
On the other hand (to this reader's ear), TS Eliot's reading of his seminal and devastating "Love Song of J. Alfred Prufrock" is boring.
"If Eliot's angular viola doesn't give you the gravitas of 'Prufrock,' listen to Anthony Hopkins read it," the Open Culture site suggests (and offers a link).
"I want to animate the poetry," Goodtimes said, to activate it.
One way to do this is to do it not just live — which is what Talking Gourds monthly readings are — but in person.
Next Thursday, June 4, at the Telluride ArtWalk marks the first episode of a series called Goodtimes Walking, Talking Gourds.
This is the first time the Gourds will perform live poetry at Telluride since Covid.
Goodtimes' choice of location was deliberate.
"I wanted to have that outside," he pointed out, "in a place that has liquor service."
That left one of Telluride's best summer spots: on the terrace of the SHOW Bar at the Sheridan Opera House in North Oak Street Park, where the reading will take place next week at 6:30 p.m. Goodtimes – author of six collections of poetry, including, most recently, "Dancing On Edge: The McRedEye Poems" (Lithic Press, 2019) – will be both the guest and the host of this first evening. As with all Talking Gourds events, after announcements and the reading from the featured performer, audience members are invited to share a poem of their choice. This month's prompt is both literal and metaphorical: Take off the mask.
The lawn provides a setting where people can walk by and watch and listen "without having to commit" to reading a poem themselves, or linger longer than they are naturally inspired to, Goodtimes said. "People can dive and walk," he said. Of course, he hopes they will stay.
"I love poetry and the spoken word because you're in there," he said. "A movie you can skip, walk away, and have a drink." A gripping read, however, lingers. "A lot of people have asked us to bring back live poetry," Goodtimes said, "and that's really the reason."
The next two sessions will take place in the open-air Transfer Warehouse, courtesy of Telluride Arts ("The venues for these two performances will follow suit," and will relocate to the historic structure, a press release has it. said funny).
Telluride DownLow duo Laura Idema and Geneva Shaunette will be guests of The Gourds in the transfer warehouse on July 7 at 5:30 p.m., and Nigerian-American poet and Colorado Book Award winner Uche Ogbuchi will read at 5:30 p.m. on August 4. like Talking Gourds' monthly online series, Bardic Trails, Walking, Talking Gourds "is free and open to poets, writers and storytellers of all ages," Goodtimes said. He's happy to present poetry in person again, and not just because he loves the spoken word. After being treated for cancer and recovering from it for the past two years – "Two years in hell", as Goodtimes put it – "I'm delighted to be back".
To learn more about talking gourds, visit tellurideinstitute.org.