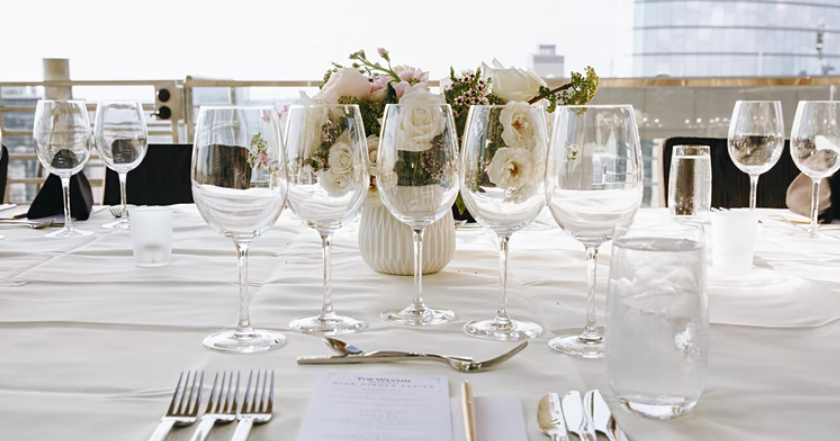 I thought everyone was supposed to be out of town for summer vacation, but damn if things aren't busier than ever with all kinds of cool food and drink news hitting the back board of Internet. Whether it's a major whiskey award or a night out on the porch for a good cause, we're full of new nuggets today. Check it out below
---
First of all, I've already told you how well Middle Tennessee spirits have done this year at the prestigious San Francisco World Spirits Competitionbut the competition was apparently not over for Nashville Barrel Co.. They recently made a trip to the West Coast and back to receive their Best in Class award in the Single Barrel Bourbon category.
Their entry was a special pick from their inventory that stood against some of the most sought after brands in the whiskey world – icons like Blanton's, Taylor, Russell's Reserve and Four Roses. I can't recall a Nashville distiller ever winning Best of Class in San Francisco, so that's definitely something worth celebrating. And judging by the faces of the lucky winners, they already have a head start!
---
In the world of wine, I wanted to add another take for the monthly Winemakers' Dinners that Downtown Westin hosts at (nearly) the L27 rooftop. I was fortunate enough to attend the June dinner which included Favia wines from northern California. I didn't know their wines before their dinner, but they were fantastic. Favia winemaker Andy Erickson was on hand to interact with the gathered crowd and talk about his wines, and he brought some surprises from the cellar's library as a bonus.
Westin chefs Jake Strang and Mark Vuckovich prepared a solitary five-course dinner to accompany the wines, and the evening was perfectly paced and cordial. While $150 might seem a bit steep for an evening, considering the meal includes full pours of six wines — most of which were over $200 a bottle — plus a full meal, I doubt anyone will know. enrich. dinners. They simply present them as a fun opportunity to introduce new wines to the market and show off the L27 party space at the Westin.
There are still three dinners left on the program, so I strongly suggest that you treat yourself to at least one of them:
July 21: Jarvis Winemaker dinner | Tickets
August 26: Revana Winemaker dinner | Tickets
September 29: Domaine du Roy Winemaker dinner | Tickets
---
If you attended this year's Iron Fork contest, you couldn't miss Chef Star Maye, the fiery head chef of Anzie Blue. I was taken by Chef Maye as soon as I met her to conduct an interview before the food fight, and her life story is fascinating. His background includes a stint in the military, cooking assignments at Alaskan fishing camps and oil rigs, and his latest CBD-centric cafe cooking gig in Hillsboro Village.
Instead of listening to me tell his stories, you can now read them, written in his inimitable voice in his new book, A Star Among Us: A Chef's Story. Now available for pre-order on the Anzie Blue website, the book is described as "Maye's personal journey through her 20 years in the culinary industry as an LGBTQ+ black woman and the stories behind some of her favorite dishes." She even got Nashville hot chicken specialist Andre Prince Jeffries to write the foreword.
Both a table book, an autobiography and a cookbook, it is also an advantage for The Trevor Projectwith $6 from every sale to support the organization's efforts to provide 24/7 crisis support services to LGBTQ+ youth.
---
Finally, locals of OG Nashvillians are likely familiar with the famous porch parties of beloved Nashville caterer Johnny Haffner, where guests enjoyed raucous meals under candlelit chandeliers on Johnny's covered porch. The chef has returned to tradition for a series of special dinners to benefit The Heimerdinger Foundationa non-profit organization that provides free nutrient-dense meals and education to families dealing with cancer.
The first night of the series sold out quickly, but there are still five opportunities to have fun for a good cause. Friday night parties include a welcome glass of wine followed by a five-course meal prepared with seasonal ingredients. Parties start at 7:30 p.m. and dinner is served at 8 p.m.
Tickets are $200 ($150 tax deductible) and are available at the event website. The next dates are July 15, August 26, September 16, August 21 and November 11.