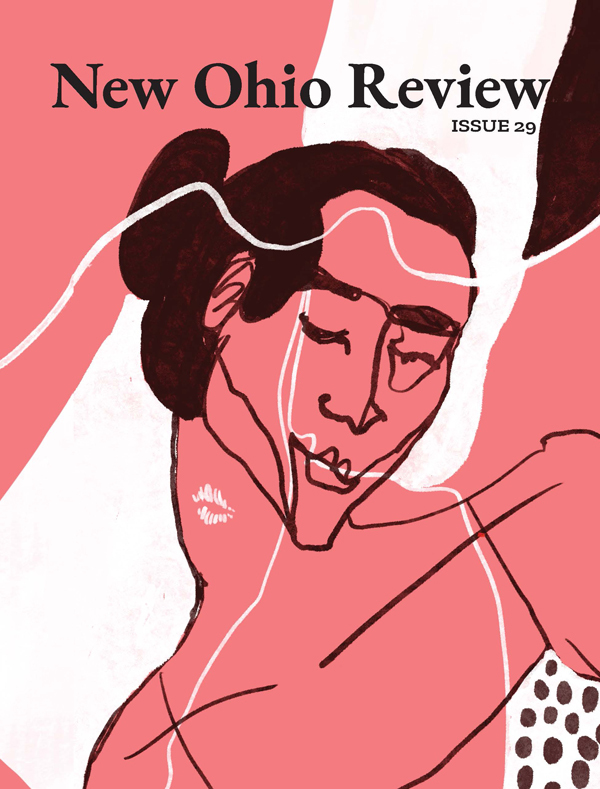 New Ohio Review (NOR), the national literary journal of the University of Ohio creative writing program, added another accolade to his resume this week.
Four poems originally published in OR were included in the ""Best American Poetry», Published on September 28 by Simon & Schuster.
"We are delighted that so many of our contributors are represented in this large-scale anthology," said Dr David Wanczyk, assistant professor of teaching at the English Department and editor of New Ohio Review. "This reinforces our humble argument that OR is one of the best literary journals in the known cosmos.
Selected by guest editor and former American poet Laureate Tracy K. Smith, the poems by New Ohio Review understand:
Nancy Miller Gomez's "Tilt-A-Whirl" (issue 27)

"This is a love poem to the trees", by Hannah Marshall (issue 27)

"When My Sorrow Was Born", by Emily Lee Luan (issue 28)

"What is there to do in Akron, Ohio? »By Darius Simpson (issue 28)
The 2021 volume of "Best American Poetry" also includes works by alumni New Ohio Review contributors Billy Collins and Adrienne Su.
The "Best American Poetry" series has been "one of the mainstays of the poetry publishing world" (as described by the Academy of American Poets) since 1988, according to the publisher's website. Each volume includes an assortment of poems intended to be the "premier collection of contemporary American poetry."
New Ohio Review is a nationally recognized magazine and continues to build the reputation of OHIO's Creative Writing Program and English Department.
"With an audience of nearly 5,000 subscribers – many of whom are creative writers – the newspaper continues to make an impact on the literary scene and highlight the OHIO program," said Wanczyk. "The journal's staff includes graduate students as well as undergraduate interns who help with production and editorial work. The experience provides these students with the opportunity to work with other writers and help uplift New Ohio Reviewis one of the best literary journals in the country. "
"I am continually impressed with the work we receive at ORSaid Abbie Dykstra, doctoral student in fiction and one of the journal's associate editors. "Not only is it an honor to collaborate with a team of editors who are dedicated to finding pieces that are both stylistically unique and moving, but it is also a privilege to have the opportunity to work with writers who write stories, essays and poems that reflect a diverse range of voices that so often speak to the larger narrative of what it means to be human. "
The latest issue of New Ohio Review features new and emerging fiction writers, essayists and poets. Additionally, issue # 29 features feature articles in which poets have written about their favorite children's books. The number 29, together with other back numbers, can be purchased online.