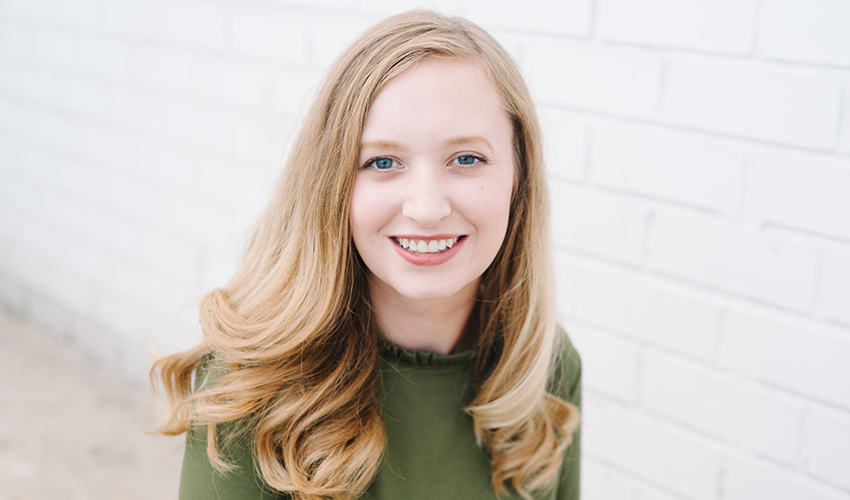 As a member of the Knight Science Journalism 2021-2022 project, Emily Mullin, BSJ '10, is spending this fall working on a book proposal exploring efforts to use animals as an organ source for people in need of transplants.
When Emily Mullin, BSJ '10, graduated from Ohio University's EW Scripps School of Journalism, she had no intention of writing about science for a living. Today, she is an award-winning science journalist – and one of 21 of her distinguished peers selected this year as Knight Science Journalism Project Fellows at the Massachusetts Institute of Technology (MIT).
A prestigious mid-career program for science editors, editors and multimedia journalists, the scholarship supports projects related to science, health, technology and the environment and provides fellows with stipend, budget for project expenses and access to MIT resources.
Mullin is finishing his fellowship this fall, working remotely from his home in Pittsburgh on a proposal for a book exploring efforts to use animals as an organ source for people in need of transplants.
"He is a growing crisis, "said Mullin, referring to the shortage of organ donation and the growing number of people on waiting lists for organs. "I don't think the general public recognizes that we're sort of in crisis mode with this problem."
For Mullin, it's a fascinating subject – one with a fairly long history (including Baby Fae who in 1984 became the first infant to receive a heart transplant, from a baboon) and recent scientific breakthroughs.
"We are so close now to using genetically modified organs from pigs in humans. The first clinical trials could start as early as next year in patients who are in desperate need of organ transplants, "explained Mullin. "The idea of ​​using animals as organ donors for humans has been around for so long. I think it's finally starting to materialize, and we're sort of about to see it happen. "
The subject is not only interesting and topical, but also heavy with more important ethical and societal implications.
"While on the one hand, this can potentially save the lives of these people, on the other hand, there are ethical questions that we will have to grapple with when we modify animals, so that their organs look more like humans, "Mullin said. "Where's the line?" What happens to animals when they become more human, and what happens to humans when we donate animal organs to them? "
These bigger questions are what drives Mullin's career as a science journalist who primarily focuses on "how biology shapes our future."
"This often means the ethical questions that arise with biological advancements," she said. "I sort of see biology as the new technology. How do we use biology to reprogram humans as well as the world around us? It's kind of the frame of reference that I use to approach the stories.
Earlier this year, Mullin announced the first pig-human organ transplant scheduled for OneZero, a publication of Average. In 2017, as associate editor for biomedicine at MIT Technology Review, she spoke about a new gene-editing tool that could make organ transplants from pigs possible.
Mullin discovered his passion for scientific writing during his first job out of college with the staff of The Baltimore Business Journal, where she was reporting on health care and biotechnology and noticed the inequalities in health care in the community.
"You have Johns Hopkins, which is this world-renowned research institution, and then the community and neighborhoods around Hopkins which are very impoverished," Mullin said. "I think this contrast really struck me. There are so many medical and scientific innovations out there, but they don't always reach the people who need them most.
Wanting to build on the foundation of journalism she established during her studies at Ohio University, Mullin enrolled at Johns Hopkins University in 2013, graduating with a Masters in Science Writing in 2015 and successfully submitted five of the seven papers she wrote for the program's thesis to publications. including The Washington Post and Atlantic.
"What I really liked about science reporting is explaining science and how science is going to affect real people," Mullin added. "And that's really what drew me to journalism to begin with – telling people's stories and getting to know the people behind the stories."
Today, Mullin is a freelance writer whose stories – on everything from in vitro fertilization to COVID-19 – have appeared in prestigious publications that include The New York Times, Wall Street Journal, National Geographic, Scientific American, Wired, Fortune and Smithsonian magazine.
"I've been following Emily's career since she graduated, and some of the plays she did were really amazing," said Dr. Hans Meyer, associate professor and associate director of undergraduate studies at the EW Scripps School of Journalism. "I always remember her as being very ambitious and very focused. … Science journalism and scientific studies are not written for a lay audience. It takes a special reporter to be able to translate that and make sense of the average person, and I think Emily does a really good job with that.
Mullin won a Newsbrief Award from the DC Science Writers Association and was named a finalist for a Journalism Award from the National Institute for Healthcare Management. These are the latest accolades she began receiving when she was a student at OHIO and recipient of a Society of Professional Journalists Award of Excellence, honoring top journalism students.
For OHIO professors who know and have taught Mullin, his selection for the scholarship and receiving prestigious awards comes as no surprise.
"Many undergraduates are intimidated by scientific studies and research reports," said Bill Reader, a professor at the EW Scripps School of Journalism who served as Mullins' academic advisor and who she recalled provided him with many words of wisdom as a student. "They find them hard to read and as a result a lot of them go into avoidance mode where it's hard, so they hate that. But Emily never had a problem with it. If she didn't understand a term, she looked for it and had no problem telling researchers about their work. … We need more people like this in our industry.
Mullin fondly remembers his time at OHIO. She credited the faculty support at EW Scripps School of Journalism, the internships she had as a student, and the opportunities offered to tailor her undergraduate experience, which included courses in business and international reporting. and a semester of independent study, as preparing her for success.
"The journalism program at OU really gave me the basic skills and tools I needed to be a good journalist," she said.
Now Mullin gives his time to his alma mater, volunteer to speak to journalism students. His advice for the Bobcats by following in his footsteps? Follow your curiosity and look for gaps in coverage and ways to fill those gaps as a journalist. Use publishing as an opportunity to learn and grow as a writer.
"And I think young journalists should keep in mind why they were drawn to journalism in the first place," Mullin added. "It's to tell people's stories, to illuminate issues and to help the audience understand what's going on in the world. "