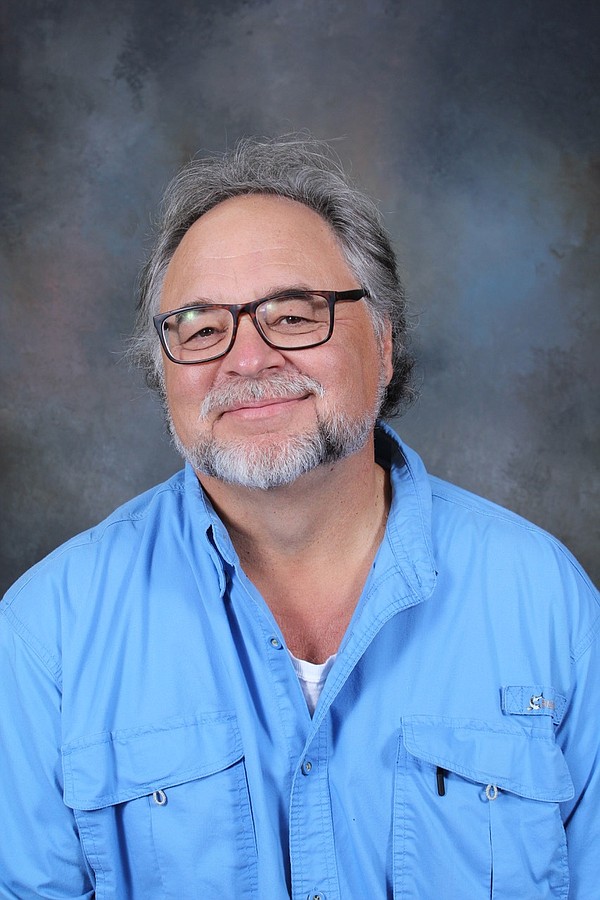 Award-winning Oklahoma poet, teacher, and author of 10 books of poetry, Ken Hada, will be featured at Wednesday Night Poetry at Kollective Coffee + Tea, 110 Central Ave.
The regular open mic session for all poets, musicians and storytellers will begin at 6:30 p.m. today. Hada will begin its feature at 7:15 p.m., followed by another round of open mics. Admission is free and open to all ages. Everyone is welcome.
Hada's Hungarian family immigrated to western Oklahoma in the 1890s. "After my father finished Bible college, he was assigned a pastorate in the Ozarks of Arkansas, a large part of my youth was spent there," Hada said in a press release.
Today he lives and writes in the Crosstimbers of Pottawatomie County, Oklahoma. He has a doctorate. from the University of Texas-Arlington, and has spent the past 22 years teaching creative writing at East Central University in Ada, Oklahoma. When he is not teaching, he practices fly fishing, canoeing and kayaking.
"I was first published at 41, after finishing graduate school, not to mention the bad corny poems published in the college newspaper," Hada said. "I find the natural order to be an organizing and informative force for human behavior. I care very much about place, the environment and the ecology of place. I often situate human character or speaker (sometimes implied) in natural contexts. I also care very much about the social application of poetry and a poet's involvement in society – try to mix my voice with social causes, but the contexts in nature usually drive or inform a poem I write.
Hada is the author of 10 collections of poetry. "Contour Feathers", published by Turning Plow Press in 2021, received the Oklahoma Book Award. Her 2017 book, "Bring an Extry Mule," won the South Carolina Modern Language Association's 2017 award, and her 2010 book, "Spare Parts," received the Wrangler from the National Western Heritage Museum. His writings have also been featured in The Writer's Almanac, and he will have book copies for sale at WNP.
Hada also runs the annual creative writing festival Scissortail, which features nationally acclaimed poets and writers. Since 2005, East Central University in Ada, Oklahoma, has hosted the Scisortail Creative Writing Festival the first weekend in April. The three-day festival typically hosts presentations from more than 50 regional, published and emerging authors. Over the years, at least 12 state poet laureates, three national poet laureates, at least 10 National Book Award winners/finalists from various organizations, at least six National Western Heritage Award winners, and at least two Pulitzer Prize winners presented at the festival.
Hada and the late WNP founder Bud Kenny were good friends. "I've had the privilege of participating in Wednesday Night Poetry many times over the years. Bud Kenny invited me for the first time, and he was a good friend to me. Kai Coggin continued and enhanced this rich tradition, so I feel very comfortable in Hot Springs, and I'm happy to go back," Hada said.
"Ken is an exquisite writer and a profound, wise and beautiful person. I had the honor of writing a blurb for his award-winning book 'Contour Feathers', where he exquisitely weaves together the natural world with his questions and her inner and outer desires. . Hearing her read is enchanting. I'm so excited to welcome her back to Hot Springs and give her a big hug. It's going to be another special night," said WNP Kai Coggin in the press release.
This week marks 1,743 consecutive Wednesdays of open mic poetry in downtown Hot Springs since Feb. 1, 1989. WNP is the longest consecutive weekly open mic series in the nation, now recently in partnership with Arkansas Learning Through the Arts, to share in the mission to spread arts awareness in our local community. For more information on WNP, send an e-mail [email protected]