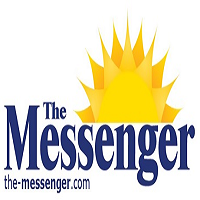 ALA's Rainbow Roundtable Over the Rainbow Committee carefully reviewed 332 books across all genres, including memoir, history, true crime, mystery, romance, fiction, poetry, and more. The ten final selections presented a wide range of queer stories and experiences, striving to dispel, one book at a time, the unique narrative.
The top 10 selections in fiction and non-fiction were:
• "Black Boy Out of Time: A Memoir" by Hari Ziyad; Edited by Little A.
• "The natural mother of the child" by Krys Malcolm Belc; Published by Counterpoint
• "Belly of the Beast: The Politics of Anti-Fatness and Anti-Blackness" by Da'Shaun Harrison; Published by North Atlantic Books
• "With the teeth" by Kristen Arnett; Published by Riverhead Books
• "Milk Fed" by Melissa Broder; Edited by Scribner
• "One Last Stop" by Casey McQuiston; Published by St. Martin's Griffin and printed by St. Martin's Publishing Group
• "Detransition Baby: a novel" by Torrey Peters; Published by One World, an imprint of Random House, a division of Penguin Random House
• "Stone Fruit" by Lee Lai; Published by Fantagraphics
• "Sorrowland" by Rivers Solomon; Edited by MCD
• "Patience & Esther" by SW Searle; Published by Iron Circus Comics
"In a year that has seen more book challenges than any other, largely involving books with queer content, it was heartening to also see publishers continue to showcase, promote and elevate queer narratives across the board. genres." Over the Rainbow committee noted. "Queer stories can be heartbreaking, thrilling, romantic, incredible, empowering, insufferable, exquisite, silly and anything you can think of. These selections prove it.
The responsibility of the Over the Rainbow Book List Committee is to promote improvements in the quality and accessibility of LGBTQIA+ literature through the creation of an annual annotated bibliography of books intended for general adult audiences. Committee members select titles that feature commendable literary quality and meaningful, authentic LGBTQIA+ content and are recommended for adults over 18. Literature.
The Rainbow Round Table (RRT) – formerly known as GLBTRT – of the American Library Association, is the oldest professional association for LGBTQIA+ people in the United States. It is committed to meeting the information needs of the LGBTQIA+ professional library community and the information and access needs of individuals in general. It is home to Rainbow Book Month, a national celebration each June, and the Stonewall Book Award, the premier prize for LGBTQIA+ books. The Rainbow Round Table is committed to encouraging and supporting free and necessary access to all information, as reflected in the missions of the American Library Association and democratic institutions.
Many of these titles are available through HCMPL's digital resources – Libby & Hoopla. These digital resources are free with a Hopkins County-Madisonville map. For more information, stop by our front desk today or call 270-825-2680.