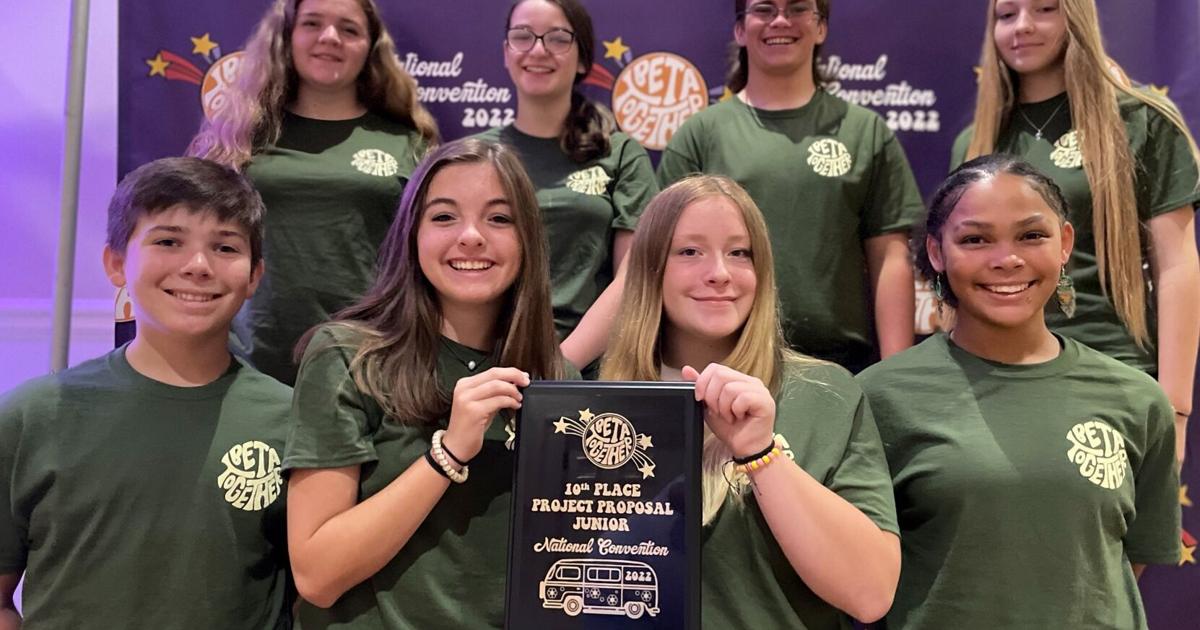 ROGERSVILLE — Rogersville Middle School Beta Club placed 10th in the nation at the National Junior Beta Club Convention in the Draft Proposal event.
The eight beta club members competed in three days of competition at the convention, which ran June 27-29 in Nashville.
The club participated in three events: creative writing, thinking outside the box and project proposal.
"We had already qualified for the Outside the Box Leadership and Project Proposal in September 2021 at the Leadership Conference," said co-sponsor Shari Mefford.
RMS Beta Club members took 10th place in the project proposal event, challenging them to develop a service project that meets a community need. RMS offered a project called Blessing Backpacks, which provides essentials for children entering the foster care system.
"Blessing backpacks are meant to help with the transitions foster children have to deal with as they enter the system," said co-sponsor Brandy McCracken. "Many foster children aren't allowed or don't have time to take anything with them when they are moved to a safer placement. Additionally, the RMS Beta Club has students who have been in the foster system and know firsthand what children would like or need in these backpacks, such as toiletries, brushes/combs , hair ties, toothpaste and brush, games and many more. items that a young child or teenager would find useful.
McKracken said the club plans to continue the backpacking program.
"In the future, we hope to help local foster groups ease the transition of children into foster care," McCracken said.
RMS had been trying to attend the national convention for three years, but couldn't due to COVID and other travel issues.
"This year's convention meant a lot to the students and allowed them to show off all their hard work," McCracken said. "Rogersville Middle School could not have been present and placed without the help of parents, RMS staff and donations from the community."
The RMS Beta Club worked on its service project for about a year before the competition.