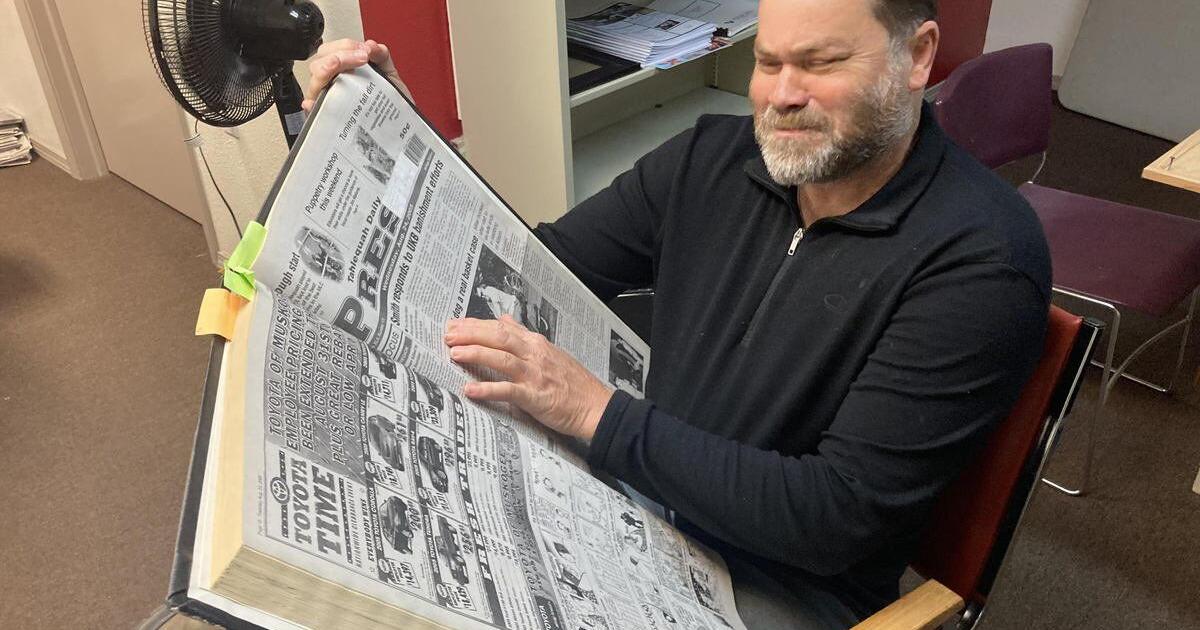 RE Glenn, better known as Eddie in these parts, recently published an essay book that examines Indigenous understanding of the word "sovereignty" over time.
"The Sovereign, The Tribe" is currently available locally from Too Fond of Books. The impetus for the project came while Glenn was pursuing his doctorate.
"What inspired me to write it now is the McGirt decision. Because my area of ​​research is the rhetorical intersection of federal and Indigenous governance, I felt I needed to read this decision. As soon as I found it online, I read it," he said.
What he found was that few who covered the issue nationally had actually read McGirt v. Oklahoma State. It became clear to him that many people – including national journalists – were unfamiliar with terms like "sovereignty".
"They were writing stories that I felt were as much informed by stereotypes of Indigenous peoples and their relationship to the federal government as the actual decision," Glenn said.
The McGirt decision reminded him of an episode in the Cherokee Nation that took place in 1997, when Senior Chief Joe Byrd and other officials were accused of improperly misappropriating Federal and Cherokee money to pay a probationary employee. . At the time, Glenn was on the press team for the Tahlequah Daily Press.
"That's when this book begins. The introduction goes through the episode. This is commonly referred to as the "Cherokee Constitutional Crisis," Glenn said.
He said the term "sovereignty" emerged over time. He took the theory he used in his doctoral dissertation and condensed it into readable text. Glenn earned his Ph.D. in communications, using rhetorical methods, at the University of Kansas at Lawrence.
"This conversation is relevant because the term is still as ambiguous as it was then," Glenn said.
The essay addresses a history of the concept of sovereignty and a history of Indigenous peoples' relationship to this term.
Glenn is not a registered tribal citizen and is not affiliated with any tribal nation. He presents himself as an academic and former journalist who has witnessed indigenous peoples over time.
For over 13 years, Glenn worked as an editor and photographer for the Daily Press. He grew up in a small town 50 miles south of Sallisaw. He also attended and graduated from Northeastern State University, where he met many Cherokee.
"It's amazing to me how people, even in neighboring states of Oklahoma, have very little knowledge about tribal existence," he said. "I was in Kansas, three hours from Cherokee Nation, and people know where the casinos are, but they don't know about the tribes. When I told them what my area of ​​study was, they were still interested.
He said non-tribal and tribal-affiliated people are "deeply" fascinated by the concept of sovereignty and the relationship that indigenous peoples have with it.
"It is unlike any relationship in the world and a possible written history of the world as we know it. I'm not aware of any governmental relationship that exists between the federal government and the tribes," Glenn said. "For me, it was important to research, not because I found out about it myself. -even in Tahlequah, but because I am American. It is important to know how our government handles these kinds of situations. »
Currently, the only place her book is sold is Too Fond of Books; however, that will soon change as Glenn has been granted permission to sell his book on Amazon. The book was published by his own publishing house, Byrnin Books, and he plans to continue publishing other books in the future.