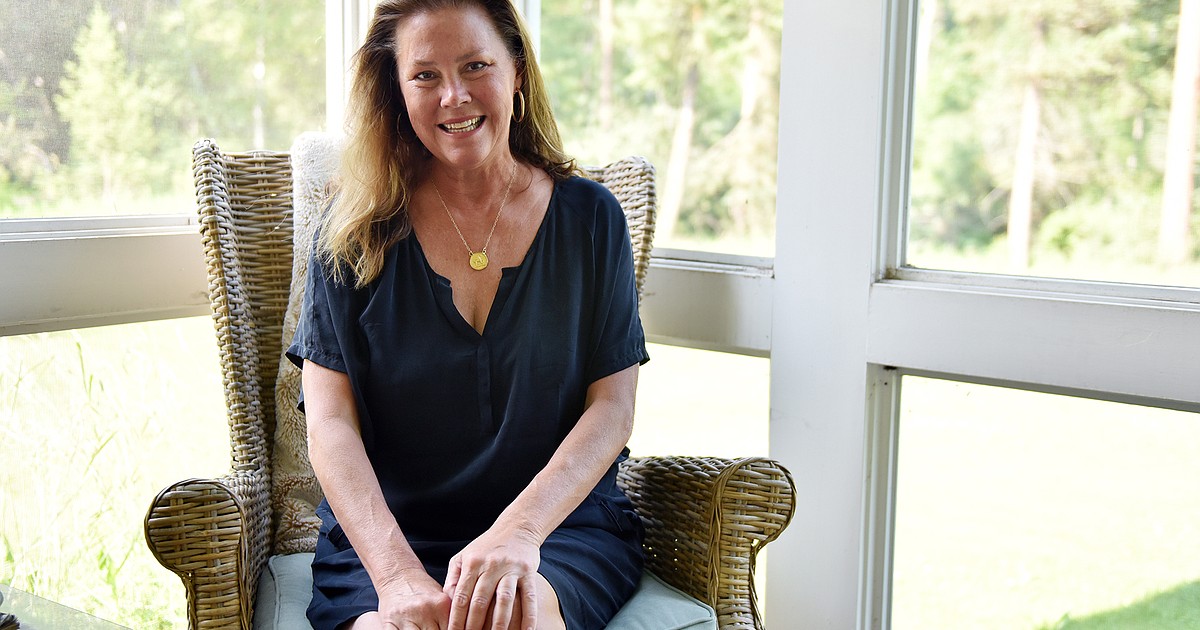 Author Laura Munson says writing is like breathing.
"Writing is my practice, my prayer, my meditation, my way of life and sometimes my path to life," she says. "It's my way of breathing.
From his home just outside Whitefish, Munson has created a life centered around writing his own words and finding ways to help others learn the art of telling their own story.
New York Times bestselling author, Munson's novel "Willa's Grove" came out in March of last year, 10 years after his first book, a memoir, "This Isn't the Story You Think It is: a season of improbable happiness ".
After the release of her first book, Munson was of course still writing, but in anticipation of becoming an empty nest, she also began to research what was to come in life. She began to reflect on the people she met across the country through book readings and speaking at women's conferences.
"A lot of them said, 'I have no voice,' she said. "I realized that we don't leave room for people to tell their own stories. Whether or not you want to be a writer, it's emotionally liberating to listen to your thoughts and share them.
She posted a question on Facebook asking if anyone would be interested in attending a writing retreat in Montana, and within two hours, more than two dozen people had signed up.
So she set out to create a safe space for writers by founding Haven Writing Workshops and Retreats in 2013. Since then, she has held annual retreats, workshops and a writer-in-residence program for writers at all levels of the world since then. their creative journey.
"I created the retreat that I would like to attend," she said. "He meets you where you need to be met. I ask people to dig deep into their own voices through various guided writing prompts and lesson times for each day. Montana is also a character of the retreat – it's usually a place none of the participants have been.
Held at the Dancing Spirit Ranch in Columbia Falls, the retreats hosted writers from around the world coming together in small groups to work together on the creative process. Through her foundation, she also offers scholarships for workshops to people who would otherwise not be able to afford them.
"When people leave the house, something happens," she says. "When they leave their daily habits and comfort zones, and come to this safe space for their creative expression, it allows the magic to happen."
Inspired by her retreats, in "Willa's Grove," Munson tells the story of four women who all find themselves at a crossroads and come together on a Montana farm where they can be in nature and learn from each other.
During his tour of books across the country for "Willa's Grove," the world began to shut down last spring due to the pandemic. Munson cut the tour short, returning home to Whitefish, and once again began to look for what was to come next.
She has started a weekly free online journaling workshop called "So Now What Journaling". Every Friday for over a year, Munson has guided more than 600 people around the world through writing practices.
Munson says she knows just how much writing can heal and how it can help deal with whatever happened in the wake of the pandemic, and the pandemic is even more of a reason for people to tell their stories .
"I think writing should live up to diet and exercise in the area of ​​preventative wellness," she said.
She expects to be back to lead in-person workshops this fall, noting that people are hungry for the live gatherings, especially when it comes to telling their stories.
For more information on Munson's books and retreats, visit www.lauramunson.com.