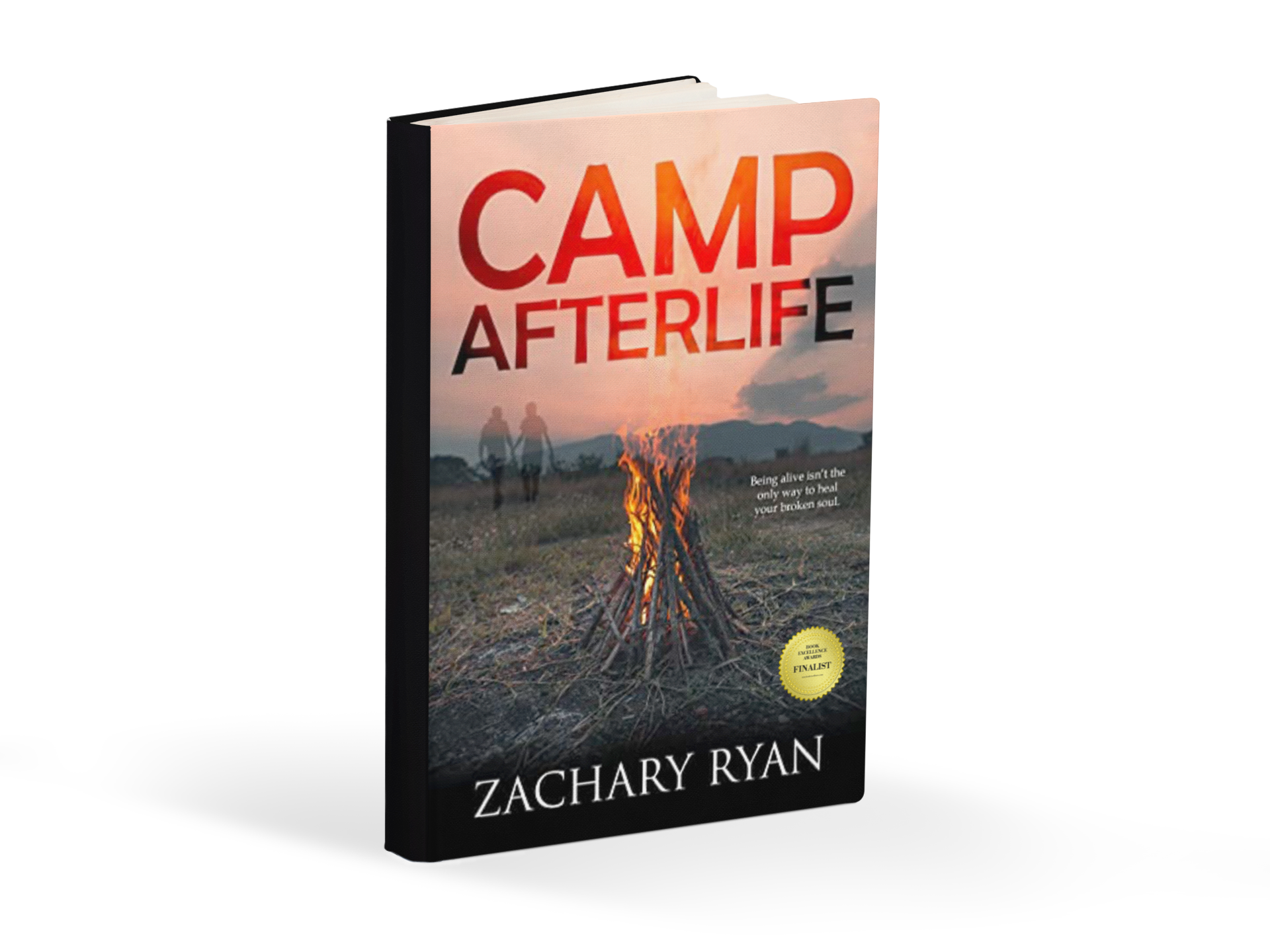 Camp Afterlife is recognized as a top 2022 Book Prize finalist in a competition that celebrates excellence in books around the world.
Zachary Ryan's Camp Afterlife is a gripping coming-of-age novel that explores the idea that the soul's journey doesn't end after death. Camp Afterlife has been named a finalist in the LGBTQ Fiction category of the 2022 Book Excellence Awards. The International Book Prize competition recognizes books for excellence in writing, design and overall market appeal. The competition celebrates independent and traditional authors in more than 100 countries around the world.
"It was a big validation for me as a writer… it was nice to know that I won this award against books from all over the worldsays author Zachary Ryan. After being hospitalized with COVID-19, Ryan was inspired to write the book to cope and provide a new perspective on death. "I used this book…to feel like there is life after death if I die…it's a way to know you can always heal from your mistakes…and your traumas."
The book's main character, Gus, is a 17-year-old whose life goes into a downward spiral after the loss of his brother and the end of his relationship. The spiral comes to an abrupt halt when he arrives at Camp Afterlife, having died of a drug overdose. Camp Afterlife is a place where troubled souls come to terms and come to terms with their life and death. At camp, Gus is surprised to discover other kindred spirits and a budding romance with fellow camper Luis. In this way, Gus has the opportunity to heal before going to heaven, but must face the mistakes of his past and his guilty conscience before doing so. Readers will learn important lessons about forgiveness, friendship, and self-discovery by reading Camp Afterlife. In difficult times, the book serves as a beacon of hope, showing that the right people and the right support system can help you become the best version of yourself.
The book has received positive reviews from some of the world's most renowned authors, journalists and critics. Brenda from Amazon writes: "Author Zachary Ryan has created a very moving [book] depicting all the challenges that life can throw [at you] and how to react and act accordingly. I think Gus' story is very relevant to most readers, not because the same thing happened to everyone, but because of the struggles and feelings he goes through.."
At a time of global uncertainty and unprecedented change, Ryan's book strikes us as necessary and worthwhile reading. Camp Afterlife is available for sale on Amazon and other online bookstores. Young adult fiction fans are encouraged to purchase their copy today.
About the Author
Zachary Ryan is the award-winning author of 14 separate works, including The High School Queens Trilogy, Letters, Playlist and Camp Afterlife. His work spans multiple genres, including young adult fiction, LGBTQ+ fiction, and coming-of-age romance.
Zachary grew up in Maryland, before moving to Chicago to start a new life. There, he found he was accepted for his status as a misfit and learned that it's perfectly normal to spend your twenties feeling lost and confused. Through his writings, he hopes to help other broken souls find comfort in the midst of chaos.
To contact Zachary, please visit: zacharyryanbooks.com.
Connect with Zachary Ryan:
Facebook: www.facebook.com/Zacharyanbooks
Instagram: www.instagram.com/Zacharyryanbooks
Media Contact
Company Name: Author News Network
Contact person: Media Relations
E-mail: Send an email
Country: United States
Website: authornewsnetwork.com